Turning ideas into reality
Flutter

Mobile App Development Company

Craft your high-quality marketplace apps with the most advanced technology, Flutter!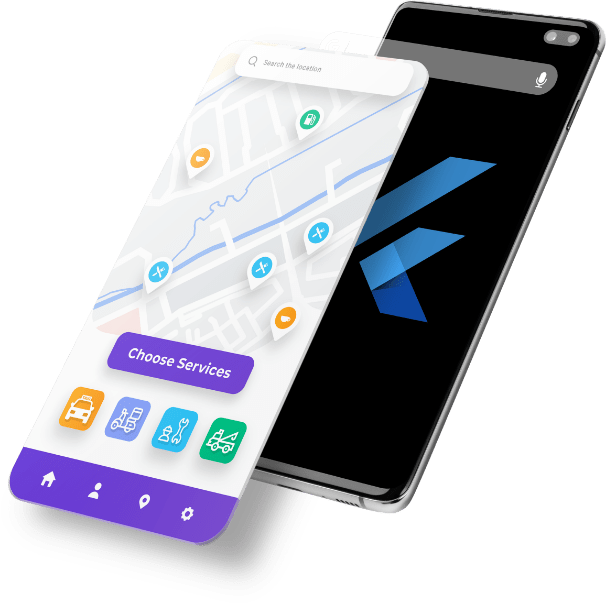 Who we are
We are a technology company with vast experience in developing web and mobile marketplace applications in Flutter. We can shape your ideas and turn them into profitable solutions. Our motive is to help ambitious startups and small business owners to achieve their goals within a short time. We support you by handling the entire process from proper planning to delivery.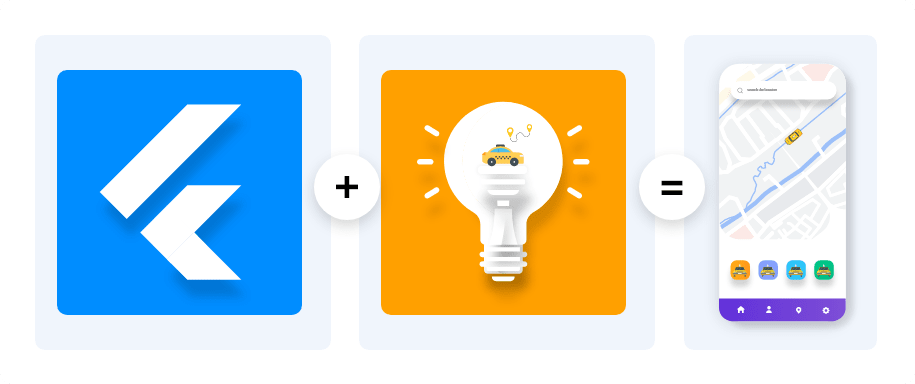 How Flutter

is different from other mobile app development frameworks?

Single codebase
Flutter eliminates the need for writing separate code for platforms such as Android and iOS. It helps in maintaining the app easier and also bugs are easier to squash.

Fully custom UI
Flutter makes the app more user-friendly and also easily customizable with plenty of libraries and tools including material design, Cupertino widgets, rich motion APIs, and so on.

Compatible and flexible
Flutter provides best-in-class support for creating expressive and flexible mobile UI with the availability of widgets. It also helps in making a responsive app that looks and feels the same across multiple device sizes.
Deploy faster
Flutter will help you deploy and launch the app faster than you think due to the single codebase and availability of plugins and libraries.

Scalability
Flutter uses Google's Firebase that helps in making the apps more scalable and increases the app performance.

Quick testing
As Flutter uses one codebase, it makes the process of testing more simpler and faster.
Benefits

of Flutter app development for your business
Speed up the development process
Flutter is a cross-platform development framework that uses a single codebase for both Android and iOS app development. Hence, it saves a lot of development time and helps boost the development process.
01
Precise fit for MVP
Flutter is the perfect choice to launch the app into the market within a limited budget. It offers many benefits like a simplified application development process, interactive user interface, and so on.
02
Cost-effective solution
Flutter eliminates the need to have a separate development process for iOS and Android platforms. It requires only a single developer to create both Android and iOS apps. Hence, it is easily affordable.
03
Enhanced performance
Flutter uses Dart programming language that helps in increasing the performance of the app and also results in faster rendering with the help of ahead-of-time compilation.
04
Why choose

us for your Flutter app development?
Common Attributes
Generic Marketplace
We
In-house
Project management
Mostly not available

Separate project manager & co-ordinator

We have a weekly checkpoint with our customers to discuss the status of the current tasks, discuss new features, and gather feedback on our recent work. We send a weekly status report (WSR) before the day of the checkpoint meeting to keep the stakeholders updated with the status.

Self management
Transparency
Varies

Fully transparent

We use Trello boards to organize and track all the progress of the server setup and installation. Hence, the process is crystal clear and is more transparent for our customers.

Varies
Pricing structure
Differs

Affordable

Our products are built with the latest Flutter technology. This gives one the advantage to customize only one codebase to see the changes in Android and iOS. Hence, it is affordable for businesses of any size.

Expensive
Delivery timeframe
May get extended

On-time delivery

Planning is everything. Our transparent and organized work process and allocation of a dedicated technical team for each project helps us deliver projects on time to our customers with quality.

Often delayed
Post launch support
Rare

Available

Our technical team will be available to answer all your queries while installing the package on your server, submitting apps on your Play Store, and App Store accounts.

Available
Confidentiality
Higher risk

Highly confidential

Your idea, your right. We sign NDA to protect all your business information. We promise our customers that any information given by them will be kept confidential.

Not guaranteed
Technologies we expertise

We are expertise in covering trending and advanced technologies in the market. Apart from Flutter, we used GraphQL to improve the performance of the API.
We have used MVVM for implementing the code architecture and making the design pattern simplified. Implementation of MVVM will result in the hassle-free development of the applications. It offers benefits like simplified code management, increased app speed and performance when compared to other architectures.
We used Socket.IO for continuous connection between mobile devices and Firebase support to handle push notifications and crash analytics.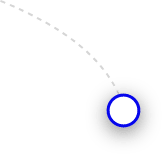 Our process

of Flutter app development
We properly plan out things that match your needs and requirements.
We start by coding the solution according to the requirements.
We thoroughly test the product to enhance the quality.
We help launch your dream solution as planned.
Presenting our mobile app
solutions

built with Flutter
Uber like
app development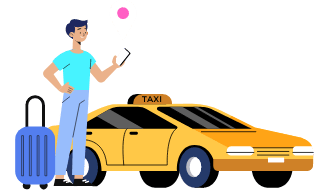 We help you launch your on-demand taxi apps like Uber with exciting features and the latest technology Flutter that enable the users to book their ride.
UberEats like
app development

We assist you to launch your on-demand food delivery app that allows your users to order food from their desired restaurant anytime and get their food delivered right at their location.
Laundry
app development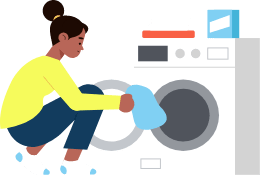 We help develop your on-demand laundry app with Flutter that allows your user to book the nearby laundry services and get their services done.
On-demand tutor
app development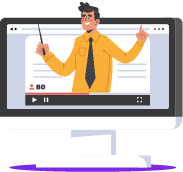 We assist you to create your on-demand tutor app that makes tutoring more simple by connecting both student and tutor seamlessly.
FAQ
Flutter is an open-source UI software development kit created by Google for developing applications using a single codebase.
Mobile apps built with Flutter are affordable when compared to others as it is developed using a single codebase. For more information regarding Flutter app development, contact us at
support@radicalstart.com
The programming language used by Flutter is Dart language.
Yes, we offer and you will be provided with 100% source code to customize as per your requirements.
Yes, Flutter is better when compared to native apps as it offers numerous benefits such as, availability of hot reload, widgets, easy customization, and so on.
The codes in the app will be easily read, edited, and implemented, with the help of Dart available in Flutter. It helps in increasing the performance of the app.
Flutter provides four main components namely a heavily optimized rendering engine, a functional reactive framework, a set of material design widgets, tools, and plugins.
Contact us
Have an idea to build your marketplace app with Flutter?
Just fill out the form, and our team of experts will schedule a session with you ASAP.
Get in touch